No1 Jukebox Rental Company in Dublin
We are the sole agents and distributors of Soundleisure Jukeboxes in Ireland
Let us entertain you!
Your very own DJ without the ego, entourage and big bills!
Not sure what's hot and what's not? Don't show yourself up! Our wall mounted touchscreen Jukeboxes can carry over 20,000 tracks across 25 different categories, with over 3,000 available to run alongside. Jukeboxes are available in audio only, or audio and video. Each jukebox selection is customized to suit the individual venue. So 'put your hands in the air' and keep your customers happy while earning additional revenue.
Get your pub rocking. Talk to us now and we'll supply and install free of charge and with no contract.
---
Music on Line – Is there a DJ in the house?
Music online is an in-house DJ guaranteed to play the music and videos that your customers want to hear, throughout the day and night, without any investment on your part.
The music and videos are updated on the unit every fortnight so that even the most discerning customer will be able to choose a song from the 20,000 audio and 3,000 video tracks listed across 25 different categories.
Product Features
Stunning satin aluminum finish
Music and videos updated on a fortnightly basis with all the latest tracks
Customised music selection to meet the venue's requirements
Retention of "Best Revenue" tracks on playlist
The inbuilt Background Music System continues to play music even when track is not chosen
No gaps between songs
Simple to use touch-screen interface
Control the type of music that is played at certain times of the day
Linked into existing venue sound system
Dimensions: 550mm (W) X 662mm (H) X 117mm (D) Weight: 28kg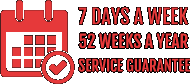 Available in
Audio only
OR
Audio and Video
Music Post – Get your venue rocking
Our wall mounted music post with touch screen controls can carry 20,000 songs in 25 categories, with over 3,000 videos available to run alongside.
Keep up to date with all the latest hits and entertain your customers while earning additional revenue. Comes complete with an amplifier and quality Bose speakers to create an instant atmosphere in your venue. With no financial outlay on your part, you're getting the latest technology and music for nada.
Product Features
Availble in audio only OR audio and video.
20,000 audio tracks and 3,000 video tracks
Customised music selection to meet the needs of the venue's requirements
Owner can decide when and what music is available for selection
Music and video updates fortnightly, all of the very latest and pre-release titles
The inbuilt Background Music System continues to play music even when a track has not been chosen
Digital system so no gaps between songs
Top of the range Bose speakers with a 300 watt stereo amplifier
Speakers can be used with venue TV to provide surround sound for the big sporting occasions
Ability to be linked into existing venue sound system
Dual zone volume control to suit different times of the day and different customer mixes
Dimensions 614mm (W) X 790mm (H) X 190mm (D) Weight: 50kg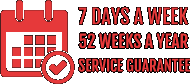 Available in
Audio only
OR
Audio and Video