Mood Master, our sister company, was launched in 2005 to help you get the right musical fit for your bar, restaurant or hotel and to keep your customers coming back for more. Get the right musical fit for your venue and keep your customers happy and more importantly, spending! Music is a key element to attracting and retaining the right clientele.
With a choice of three systems that can be linked to your existing sound system, you'll easily find the one that's right for you:
---
JukeBook – you choose what you want

In a world where cost is paramount, Jukebook® can replace CDs and DJs. It provides entertainment that will bring customers back again and again, to help you generate revenue. JukeBook ® brings the very best in audio, video and karaoke music as well as extra features such as Quizmaster and the easy to use Ad Creator so you can communicate with your customers. Our library has everything you'd expect to find in a real world or online music store plus much, much more. It's a must have for any venue that understands you must entertain to retain! You choose what you want – depending on your venues needs, you choose the features you what you want and only pay for those features, it's 100% customisable.
Product Features
Over 25,000 audio and 3,000 video tracks across 29 categories
Unlimited downloads from our vast online music store so you can top up your categories at no extra cost
My albums – rip and save your own CDs so you can keep your entire music collection in one place.
Autoplay – create, edit and save a playlist in seconds to suit any tempo, mood or time of the day
Karaoke – over 2,500 of the most popular tunes, connect to your in-house TV to create the perfect karaoke party
Table Quiz – connect JukeBook® Quizmaster to your TV and display teams, rounds, categories, questions and score table to turn a quiet night busy!
Advertising – connect with customers and let them know what's happening
Music profiling – multiple readymade playlists to suit your venue. Created by our inhouse music profilers and updated continuously so you'll always have the latest tunes
Ticker tape feeds – Update your cusomters with multiple ticker tape fees such as Sky Sports, News or create your own feed to promote events.
Mobile app – comes with its own mobile web app so customers can be the DJ and share on Facebook – great viral marketing for your venue!
Remote management – control remotely from your PC, so you have total control
Cross fade on audio track so no gaps
Connects to your existing sound system
Available wall-mounted or freestanding
Digital Music Manager – day and night, night and day
Digital Music Manager, is a simple to use touchscreen system that offers over 20,000 tracks hand picked tracks across 27 categories, plus much, much more. Available in audio only, or audio and video. Preset a programme of music to suit the exact needs of your business at different times of the day or night.
Product Features
Available in two styles: wall-mount or countertop
Simple to use touchscreen
Over 20,000 hand picked audio tracks and over 2,000 videos
Fortnightly updates of both audio and video tracks
40 audio tracks and 10 video tracks on each update
Manual selection – create your own playlist
Automate selection – 10 programmable timers set by category, year, tempo and track
Programme music up to a week in advance
Password protection to avoid staff interference
Connects to your existing sound system
Wallmounted version: 515mm (W) X 455mm (H) X 2300mm (D)
Countertop version: 410mm (W) X 360mm (H) X 200mm (D)
Music categories available: Chart Hits, Pop Hits, Soft Rock, R'n'B and Rap, Alternative, Hard Rock, Chillout, Future Lounge, Lounge, Dance Hits, Irish, 60′s,70′s, 80′s, 90's, 00's, Reggae, Blues, Jazz & Easy Listening, Vocal Jazz, Instr Jazz, Soul, Country, Classical, Latin, Special Events, After Hours and Christmas.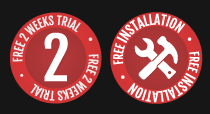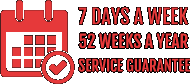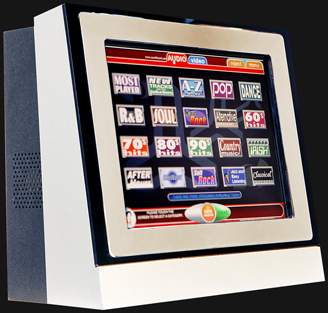 Advertising:
Music Manager comes with its own inbuilt Advert Creator, which allows you to create in-house ads and promote events happening on your premises.
Sports Fixture:
Music Manager has a program which allows you to create sporting adverts covering Rugby, Soccer and GAA in seconds, to promote upcoming matches.
Available in
Audio only
OR
Audio and Video
Music Box – from Automatic Amusements
The Music Box  is a simple to use hard drive system that can handle up to 20,000 tracks in 51 categories with the option to mix and match by tempo and category. In addition we will design a custom made profile of music to suit your specific needs.
Product Features:
Monthly updates of music with up to 150 songs on each update.
Pre-programming of a music fit makes sure that the right tempo is matched to the particular period of the day.
Plug in to your existing sound system in minutes.
Unprecedented level of control, flexibility and security.
No on-going maintenance required.
The use of timers mean that there is no need to turn the system on and off, music will start to play and finish at specified times.
Password protection to avoid staff interference.
Expertly constructed to allow fitting and programming in a matter of minutes.
Comes it two styles: flat box 440mm(W) x 57 MM (H) x 280mm(D) and cube box 170mm(W) x 130mm(H) x 230mm(D)